our breathtaking newsletter
Weekly gloriousness sent to your inbox.
Friday, October 18th - 7:00 PM-2:00 AM

DERF Happy Hour
Keep checking back here to find out where the next DERF Happy Hour will be!
Kardashian family asks for privacy while crafting baby's story line in season 8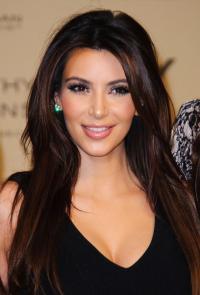 LOS ANGELES, CA - The Kardashian family has requested an unprecedented level of privacy from the media this week following the birth of the daughter of Kim Kardashian and Kanye West.

The family released a statement this week stating, "Planning the introduction and longterm role of this new cast member of Keeping Up with the Kardashians is an intensely private experience for our family. We ask members of the media to respect our privacy while we make decisions that are so critcal to our fans and the E! channel."

Staff writers of the popular show are developing several possible character scenarios for the newborn Kardashian baby. Staff writer Josh Morgens stated, "We want this character to have her own voice but not at the expense of the rest of the beloved cast. Fans of Keeping Up with the Kardashians want to experience this character but they also want the usual dose of frivolous and slutty Kardashian behavior from the other cast members."

An unexpected wrinkle in the development of Season 8 has resulted from the newborn's decision to fire her mother as her primary agent. Baby Kardashian began exploring other options for representation shortly after the umbilical cord was severed.


"I know I will someday come to love my mother," said the baby through a newly hired attorney. "But having a business relationship with her is a recipe for disaster. After hearing that I would only receive 20% of the money we'll get for Season 8, I knew something had to be done as soon as possible. Twenty percent? Do they think I was born yesterday?"


While deciding upon a new agent, Baby Kardashian is also exploring other professional relationships. "I suppose I will also need a business manager," she explained. "I'm about to launch a new infant clothing line, and there is no way I'm gonna take it in the Pampers on my net earnings, especially since I plan on doing all the design work myself. By the time the fragrance line drops after that, we should be on pretty solid fiscal ground. Hopefully I'll then be able to afford to put my slutty grandmother into a home where she belongs. Also I hope to afford a better plastic surgeon than the guy who butchered Bruce Jenner."