our breathtaking newsletter
Weekly gloriousness sent to your inbox.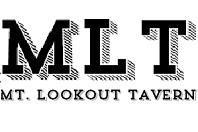 Wednesday, November 26th - 11:30 AM-11:00 PM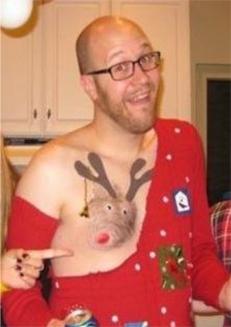 DERF Happy Hour
Friday, Dec 5 - 5:30PM-9:30PM
Kate Middleton loses over 1,300 Facebook friends over constant baby posts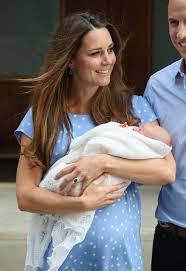 LONDON, UK - As a result of her constant posts involving her newborn son, George, over 1300 of Kate Middleton's Facebook friends have blocked or dropped her from their friend lists. The number of people dropping Kate has steadily increased each day since Prince George's birth.

"OMG! Georgie sleeps like such an angel," reported Kate in a recent Facebook post. The post received over 45,000 likes and positive comments, but also garnered a fair number of comments expressing displeasure over Kate's continual fawning over her child via social media. "Uggg. We get it....you had a baby," read one of the comments. "Can't wait until an hour from now so you can post about what an angel he is when he's AWAKE (for the millionth time) " read another.

"I used to like being Facebook friends with Kate," explained Hillary Rothen. "Her posts were always funny or cute or informative. You know, she'd have recipes and pictures of her favorite crockpot meals, or post info on upcoming DUI checkpoints, and sometimes even post a little video of her twerking after a night at the club. But now, I dread seeing her in my newsfeed. I know it's just going to be another boring story or another horrible picture of that smashed up little toad kid of hers."

Even members of her own family have grown weary of the incessant updates on the new Prince George. Kate's brother in law Prince Harry responded to a posted photo of George's newly detached umbilical cord with a stream of angry posts, demanding to be untagged from the picture immediately. Queen Elizabeth, who recently began using Facebook to keep in touch with old boarding school friends, offered Kate a bit of advice posting the message, "Perhaps a bit TMI, Kate? Heart, QE2."

The loss of Facebook friends has not deterred Kate from making baby-related posts, however. An average day finds her making several appearances on Facebook, all of which involve a post involving Prince George. One of the most vocal and infuriated group of people over the situation are British tabloid photographers. "We all had dreams of getting some good candid shots of the baby," said London Sun photographer Gareth Thyme. "But who is going to want to pay money to see any picture we take? The kid's mom is already showing pictures of him ranging from naked in a sink to surrounded by stuffed animals to covered in body paint to look like the Union Jack."

Some friends of Kate, however, pledge that they will continue their Facebook association...at least for now. "We all have friends like that I suppose," said Erica Kent of London. "I do my best to skip past their stories and not get overwhelmed. But if these constant pictures and stories keep up into potty-training time, I'm done. I had no problem blocking Prince Charles because he was always trying to get me to play candy crush, so I can drop Kate just as quickly."