our breathtaking newsletter
Weekly gloriousness sent to your inbox.
Friday, October 18th - 7:00 PM-2:00 AM

DERF Happy Hour
Keep checking back here to find out where the next DERF Happy Hour will be!
Studio passes on Fifty Shades of Miley Cyrus movie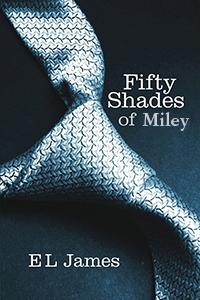 HOLLYWOOD, CA - After being shopped around Hollywood for months, the screenplay for "50 Shades of Miley Cyrus" has been turned down by yet another studio. The rejection is the latest in a series of many for the sexually charged script from Cyrus' production company.

The script is a highly provocative narrative in which a former child star finds herself involved in a highly experimental fantasy relationship. "Some might say that this is a rip off of 50 Shades of Gray," said Miley. "But I can tell you right now that's not true, because I never read 50 Shades of Gray. In fact, I haven't read a book since my Dad made me proofread his autobiography."

Speaking of Miley's father, Billy Ray Cyrus is reportedly outraged that his daughter has been unable to sell her script. "These Hollywood turds don't know talent," said Miley's father Billy Ray. "My girl got a story to tell. My girl got talent. My girl got a body for sin. Billy Ray need a get paid. WhoooBoy!"

If a studio were ever to buy the script, the contract would come with a clause demanding that the lead role in the movie be played by Miley. The contract also insists on a producer credit for BIlly Ray Cyrus. No other details are known about who would portray the rest of the cast, in particular, the highly sought after role of Cyrus' love interest: a foam finger.