our breathtaking newsletter
Weekly gloriousness sent to your inbox.
Friday, October 18th - 7:00 PM-2:00 AM

DERF Happy Hour
Keep checking back here to find out where the next DERF Happy Hour will be!
Bill Nye agrees God created Cincinnati Beer Week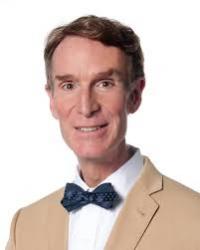 PETERSBURG, KY - Popular science educator and TV personality Bill Nye debated the topic of creationism this week with Ken Ham, founder of the Creation Museum. Nye argued effectively throughout the debate using scientific data but conceded to Ham on the topic of Cincinnati Beer Week.

Nye agreed that radioisotopic and ice core data indicates God indeed created Cincinnati Beer Week and possibly beer in general. He commented, "This is a no-brainer. Cincinnati Beer Week is heavenly and beer is too perfect to be explained by evolution."

Nye explained he is especially impressed by some of the craft beers we have today. "All I had to do to convince myself of God's involvement is taste some of these new sessionable full-bodied beers. I had a lovely full character brew last night called Dog Fish Steam Head Sierra Shandy IPA. I am certain God home-brewed this beer and speaks to me through the blessed bartender who recommended it."