our breathtaking newsletter
Weekly gloriousness sent to your inbox.
Friday, October 18th - 7:00 PM-2:00 AM

DERF Happy Hour
Keep checking back here to find out where the next DERF Happy Hour will be!
Prison gangs hold lottery for rights to Justin Bieber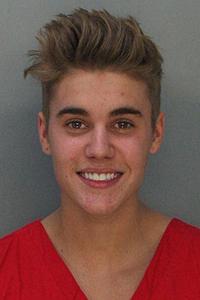 MIAMI, FL - With recent run-ins with police and the legal system, pop music superstar Justin Bieber has led many to believe he is permanently embedded on the wrong side of the law. Perhaps the most interested group with that belief are the nation's prison gangs, who have begun the process of setting up a lottery for rights to have him as their own.

"We're going to have a lottery, just like the NBA draft," said Perry Jensen of the Dead Man Inc. prison gang. "One of the guys is gonna have his old lady smuggle in a bingo cage and all the gangs will get the chance to have all the rights to Justin Bieber. It was a smart move to do it this way. If we had fought it out over him, it would have been a decades long battle and he might not be pretty anymore after it was over."

Bieber has made news of late for rumored drug use, a deposition over an assault, and an accusation of vandalism. "Bieber's on a long, hard road and it ends here," said Satan Posse prison gang leader Will Howe, pointing to the bunk beneath him. "He reminds me of myself at that age. It started with throwing some eggs, smoking some weed, and having one of my bodyguards beat up a photographer who insulted my Disney childstar girlfriend. Next thing I knew, I killed a dozen hobos and here I am. See you soon Justin. You're gonna make a great addition to the Posse."

Plans for the lottery are coming along peacefully, and each gang has agreed to abide by the outcome. There have also been talk of trades and back room deals depending on how the chips fall. "The Aryan Nation really doesn't want him," said an anonymous gang member. "They feel that Justin Bieber disproves their theory of white supremacy. So, if they win the lottery, they made an offer to trade him to any gang in exchange to future rights for any member of One Direction."