our breathtaking newsletter
Weekly gloriousness sent to your inbox.
Friday, October 18th - 7:00 PM-2:00 AM

DERF Happy Hour
Keep checking back here to find out where the next DERF Happy Hour will be!
Taylor Swift writes angry revenge song after breaking up with Spotify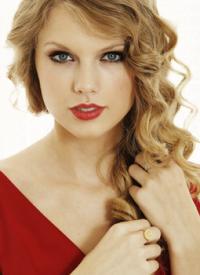 LOS ANGELES, CA - Following the termination of her relationship with the global music streaming service Spotify, singer Taylor Swift referred calls for comment to her management team. However, the pop star will not remain silent on the subject, as her breakup with Spotify has inspired her to write a new angry song of revenge and redemption.

"It's going to be a great single," said Swift management team member Jorge Williams. "It's typical Taylor being Taylor, where she knows that she's been wronged and finds a catchy, honest way to tell the world about it. It's also Taylor being Taylor because if you'd like to own it, you'll have to purchase this wonderful single instead of just trying to stream it on Spotify. Got it?"

As she has done with many of her partners after breaking up, Swift takes Spotify to task for their part in the failed relationship. "I thought you were the one," begins a verse of the song. "But I was only dreaming. I thought you were a way to make money, but there isn't that much in streaming." It is estimated Swift spent a total of three minutes and six seconds writing the song despite the fact that it is nearly four minutes and thirty seconds in length.

"It feels good to be able to get my feelings out," said Swift while talking about the new song. "I'm just not sure how I would deal with all the emotion and trauma in my life if I did not have this outlet of making music and writing songs. Well, I guess I could just pay for therapy. Especially now that I'm rich from all the songs. But if therapy helped me, then I'd have to fill up my next album with songs about something else, and that seems entirely too hard. So I guess I'll just stick to: goodbye Spotify, I'm glad you never saw me cry. I'm glad you never saw me weep, I'm going to murder you in your sleep."