our breathtaking newsletter
Weekly gloriousness sent to your inbox.
Friday, October 18th - 7:00 PM-2:00 AM

DERF Happy Hour
Keep checking back here to find out where the next DERF Happy Hour will be!
Charles Manson deletes Match.com profile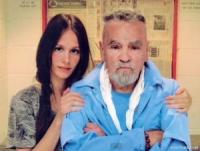 CORCORAN, CA - When news broke that cult leader Charles Manson has plans to wed a long time admirer named "Star," most reacted to the news with shock and surprise. For his part, Charles Manson has reacted to the upcoming nuptials by deleting his Match.com profile.

"Yes, this Star, she is the real deal, Jack," said a clearly elated Manson from his prison cell. "I've had a lot of gals think they had what it took to be a mate for the old Chuckster. I've had quite a few fellas too, you know, what with this being prison and all. I also had Geraldo Rivera offer to marry me if I'd give him another interview. But now I found me a special gal to be my old lady on the way to forever together. And, yep, this is so real I even deleted my Match.com profile. I wasn't seeing too much results from that anyhow. Mostly just lots of date requests from Geraldo."

"We were unaware that Mr. Manson had a profile on our site," said Match.com spokesman Carl Koenig. "We would like the public to know that we make every effort to screen our members and their profiles to block potentially dangerous situations from happening. Having said that, we wish Mr. Manson all the best in his upcoming marriage, and if he and his beloved met here on Match.com, we would love to have him write a testimonial about how he and his bride became yet another one of our millions of happily married couples."

Though Manson did delete his profile from the site, it can still be viewed. However, opportunities to view the profile are limited. It can only be seen while in the presence of Mr. Manson, as he carved it into his forehead.