our breathtaking newsletter
Weekly gloriousness sent to your inbox.
Friday, October 18th - 7:00 PM-2:00 AM

DERF Happy Hour
Keep checking back here to find out where the next DERF Happy Hour will be!
Imus not invited to annual CBS Pimps-N-Hos party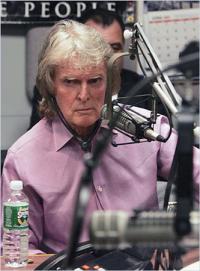 NEW YORK Ė In a final gesture of dismissal, CBS today formally withdrew former radio broadcaster Don Imusís invitation to itís popular annual Pimps-N-Hos party scheduled for next month. The invitation was reportedly sent to Imus before he made the derogatory comments for which he was eventually fired. After the invitation was withdrawn, a CBS spokesperson commented, ďWe believe a complete separation between Imus and CBS is best. This party is a long-standing tradition at CBS and we donít want to tarnish the event with the presence of a controversial former employee who may distract attendees from the festive nature of the event.Ē An Imus spokesperson said the invitation withdrawal was simply a formality because Imus never planned on attending the party and has been overwhelmed and flattered with hundreds of invitations to Pimps-N-Hos parties across the United States. Imus has been asked to deliver the keynote address at many of the upcoming Pimps-N-Hos parties. Imus says he plans to fit as many Pimps-N-Hos parties as possibly into his upcoming national speaking tour currently being planned.