our breathtaking newsletter
Weekly gloriousness sent to your inbox.
Friday, October 18th - 7:00 PM-2:00 AM

DERF Happy Hour
Keep checking back here to find out where the next DERF Happy Hour will be!
Olsen twin identity stolen by other Olsen twin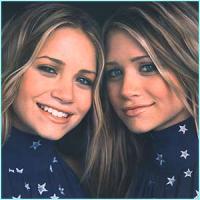 LOS ANGELES - Authorities may have uncovered a plot by one or both of the Olsen twins to allegedly steal the identity of her twin sister. Because the twins look so much alike, investigators are currently unable to determine which twin is the alleged perpetrator and which twin is the victim. Investigators say it is possible both twins are perpetrators and victims.

A spokesperson for the Los Angeles Prosecutor's office indicated it is possible one twin may have had her identity stolen by the other several years ago and is simply attempting to steal it back which makes it look like she is stealing the other's identity. The Los Angeles County Sheriff's Department is not ruling out the possibility the twins may have mutually agreed to switch identities several years ago and now one of the twins is unhappy with her adopted identity and would like her original identity back.

Identity theft experts believe it is also possible both twins were secretly and simultaneously attempting to steal the other's identity. DERF sister magazine, Identity Theft Weekly also believes one of the twins may have previously stolen the other's identity and recently decided out of guilt to return her sisters identity which triggered red flags in the Sheriff's office.

Both twins were available for a phone interview however it was not possible to confirm which twin was giving each interview so comments will be withheld from this report until confirmation is received.