our breathtaking newsletter
Weekly gloriousness sent to your inbox.
Friday, October 18th - 7:00 PM-2:00 AM

DERF Happy Hour
Keep checking back here to find out where the next DERF Happy Hour will be!
Battle of Christian rock bands ends in peaceful tie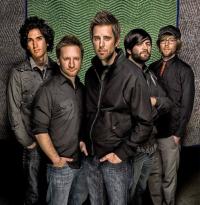 CINCINNATI - A recent battle of the bands held at Topcats in Clifton featured five popular Christian rock bands. All of the bands competed with enthusiasm and energy but the final scores did not distinguish any of the bands from one another. The judges, a group of primarily Christian music critics, awarded the maximum allowable point score to each band. A maximum point score would normally indicate a winning band but in this case a five-way tie was awarded. Participating Judge Allen Thompkins said, "We feel all of the bands are winners. They were willing to share their beautiful music with us tonight and they all deserve to win."

Bands included in the competition were 4HIM, Christafari, John317, Point of Grace, and The Afterlives. After the announcement of the five-way tie, the audience applauded respectfully. Many audience members believe the outcome may have been a small miracle.

Appearing surprised but satisfied with the result, all of the bands shook hands each other and expressed warm wishes such as, 'Peace be with you'. The bands used a small amount of the $500 cash prize to buy a round of celebratory soft drinks but collectively agreed to donate the remainder of the cash to a local Catholic outreach foundation.
Following a few moments of quiet celebration, all of the bands and audience members ended the evening peacefully with shared a moment of silent prayer.
Related Stories