our breathtaking newsletter
Weekly gloriousness sent to your inbox.
Monday, April 6th - 1:00 PM-1:00 PM

DERF Happy Hour
Keep checking back here to find out where the next DERF Happy Hour will be!
EXTREME HOME HEADACHE: Ty Pennington's house inadvertently bulldozed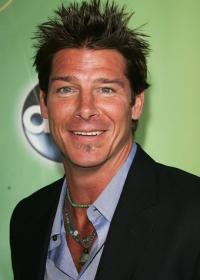 CINCINNATI - While taping an episode of ABC's Extreme Makeover Home Edition in Cincinnati this week, popular Host Ty Pennington was notified by Los Angeles authorities that his house was demolished. The house was reportedly reduced to rubble due to an administrative error in which Mr. Pennington's home address was incorrectly placed on the demolition permit for a future Extreme Makeover Home Edition episode in the Los Angeles area. Mr. Pennington's management firm released a public statement this week officially confirming this tragedy has left Mr. Pennington homeless and in need of shelter.

Producers of the Extreme Makeover Home Edition show have publicly apologized to Mr. Pennington. A spokesperson for the show commented, "We're very sorry for Mr. Pennington's loss. We have implemented several safeguards that ensure Mr. Pennington's house will never be erroneously demolished again." Additionally, insiders say the ABC network is developing plans for an episode of Extreme Makeover Home Edition featuring the rebuild of Mr. Pennington's home. Reportedly the episode will be entitled, 'Extreme Home Makeover: Recovering from Accidental Demolition'. Industry followers say it is unlikely Mr. Pennington will be selected to host this episode because it would be unusual for an individual to host the rebuilding of his own home. The network may opt in this case to recruit another capable guest host such as Jeff Probst or Ryan Seacrest.

Unfortunately for Mr. Pennington, the current Extreme Makeover Home Edition recipient family - the Akers family of the Westchester neighborhood in Cincinnati, has turned down his request to reside temporarily in their house. A spokesperson for the Akers family commented, "We appreciate everything Mr. Pennington has done for us but we have a big family. A house guest right now would a big inconvenience."

In a brief press conference from a homeless shelter on 12th street where he is currently residing, Mr. Pennington said, "This is a headache even Bayer Aspirin can't fix."