our breathtaking newsletter
Weekly gloriousness sent to your inbox.
Friday, October 18th - 7:00 PM-2:00 AM

DERF Happy Hour
Keep checking back here to find out where the next DERF Happy Hour will be!
That one soap opera guy still not retired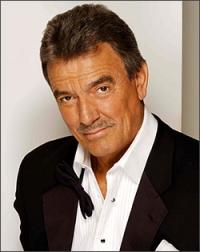 LOS ANGELES - Soap Opera Digest reported this week that one soap opera guy who plays the character Victor Newman on the THE YOUNG AND THE RESTLESS has still not retired. Historians say it is difficult to determine the precise year the actor first began playing the lead male character on the popular CBS daytime drama. However an independent carbon dating analysis indicates the actor likely began playing the role circa 1929. Records indicate the 104 year old actor's name is Eric Braeden.

During the estimated 79 years in the role, he has been awarded the Emmy Awards for Outstanding Lead Actor in a Drama Series in 1936, 1939, 1944, 1949, 1955, 1963, 1971, 1980, 1985, 1987, 1990, 1994, 1997, 1999, 2000, 2003 and 2006. Additionally, Mr. Braeden has been awarded the Soap Opera Digest Award for Best Actor in a Daytime Drama in 1938, 1939, 1941, 1947, 1950, 1952, 1963, 1971, 1980, 1985, 1987, 1990, 1994, 1997, 1999, 2000, 2003 and 2006.

CBS script archives indicate since 1929, Mr. Braeden's character has: had over 2,500 extramarital affairs, recovered from over 600 crumbled family business empires, has hired or been followed by over 2,100 private investigators, experienced 400 betrayals by his brothers, been blackmailed over 1,700 times, vowed to withhold over 1,000 devastating family secrets, been the victim of over 1,500 extortion plots, discovered an unknown brother over 1,200 times, learned of his father's secret identity over 900 times, been informed the baby was his then not his then his again over 800 times, discovered a sister was a drug addict, alcoholic, or prostitute over 300 times, refused to acknowledge over 1,100 brothers were gay, been the sole survivor in a private jet crash 700 times, been on the brink of bankruptcy over 1,300 times.