our breathtaking newsletter
Weekly gloriousness sent to your inbox.
Sunday, January 19th - 11:00 AM-5:00 PM

DERF Happy Hour
Keep checking back here to find out where the next DERF Happy Hour will be!
Wii 2009 simulates playing video game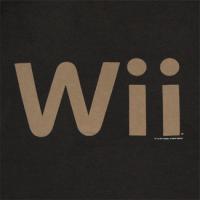 NEW YORK - The latest release of Nintendo Wii received a warm reception this week from gaming enthusiasts during its unveiling. The new Wii video game simulation is a refreshing departure from over 400 games in the Wii portfolio that simulate realistic sports and activities such as Guitar Hero, hockey, tennis, golf, and bowling,

Many gamers who tested the new Wii reported feeling as if they were actually playing a video game. Creators of the system say the console contains many software innovations designed to accurately simulate the experience of playing a video game. "Consumers have told us they want to get back to playing video games. Only the most sophisticated gamer can differentiate this system from an actual video game." said Nintendo spokesperson Jennifer DiMateo.

The new system also features a setting that allows the player to simulate watching others play a simulated video game. The makers of the system say this is especially appealing to the small percentage of non-gamers who enjoy watching others play video games. DiMateo commented, "This is a segment of the market that is often neglected."

Nintendo plans to release many new Wii simulation games in the coming year. One particularly innovative model simulates the experience of returning a faulty Xbox to Best Buy after the holidays. Other realistic games soon to be released include Wii Colonoscopy, Wii Shoplifting, Wii Single Mom, Wii Call Center Operator, Wii House Arrest, and Wii Group Suicide.