our breathtaking newsletter
Weekly gloriousness sent to your inbox.
Sunday, March 1st - 12:00 PM-4:00 PM

DERF Happy Hour
Keep checking back here to find out where the next DERF Happy Hour will be!
Stephen Hawking profoundly confused by hospital insurance forms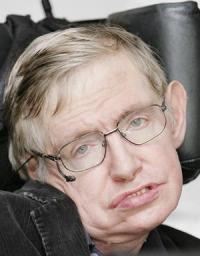 LONDON - Despite mastering theoretical physics and achieving an unparalleled understanding of quantum gravity, Stephen Hawking was unable to comprehend the forms presented to him before his recent hospital admission. After getting through the first three lines asking him for his name and address, Hawking grew increasingly frustrated.

Hawking's work studying black holes has made him a world renowned academic celebrity, but his brain power was put to the test by the paperwork he was required to fill out in the hospital waiting room. At one point, he put the clipboard aside and spent twenty minutes discovering a new black hole in a distant universe, just to briefly relax his mind.

While going over the forms, Hawking rolled his eyes, and his electronically synthesized voice box cried out in anger, "I don't understand any of this!" Eventually, Professor Hawking was admitted to a room, where he spent the next three hours trying to figure out the television remote control, and filling out a form for meal requests.

After being released from the hospital Hawking announced his new book, "The Discover of A New Black Hole: Britain's Health Care System".
Related Stories