our breathtaking newsletter
Weekly gloriousness sent to your inbox.
Friday, October 18th - 7:00 PM-2:00 AM

DERF Happy Hour
Keep checking back here to find out where the next DERF Happy Hour will be!
Michael Jackson reunited with face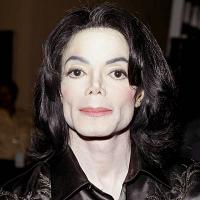 HEAVEN - As crowds of angel onlookers held back tears, the King of Pop Michael Jackson was reunited with his face in a scene that touched the heartstrings of the afterlife community.

For over a decade Michael's face had wandered the clouds of heaven piece by piece, since being disposed of via numerous surgeries. The majority of his nose arrived in the 80's, followed in the coming years by his chin, cheekbones, a couple bits of forehead and several layers of skin.

But the long time apart came to an end this week as St. Peter opened the pearly gates for Michael. Just off to the side of the entrance to paradise, Michael's face was adorned with a yellow ribbon. Next to the face was a homemade sign reading, "I never quit you."

Watching the scene, King of Soul James Brown said, "Dangbammit, Man! Heh! Thas good! Heh!", perfectly summing up the thoughts of the assembled souls.

Michael and his face will reside in a secluded part of heaven, in close proximity to an amusement park and a corral housing dead llamas. His face bid farewell to it's former roommate, Joan Rivers' face, and will join the soul of Bubbles the Chimp in their new home.