our breathtaking newsletter
Weekly gloriousness sent to your inbox.
Sunday, March 1st - 12:00 PM-4:00 PM

DERF Happy Hour
Keep checking back here to find out where the next DERF Happy Hour will be!
Local man divorces wife to avoid seeing 'New Moon'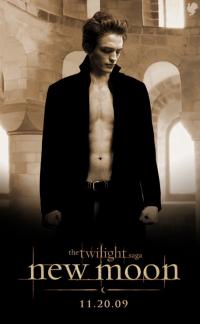 CINCINNATI - Local husband Larry Oakes has begun proceedings for the purpose of divorcing his wife. The reason for the filing is to avoid having to accompany her to see the movie 'New Moon'. Larry and his wife, Joanna, have been married for over three years, and apparently have no other problems within their marriage.
"There was simply no way in hell I was going to sit through that crap," lamented Larry. "In fact, just the thought of her asking me to go see it makes me sick to my stomach, so I figured divorce would be the best way to go. No sense in leaving anything to chance."
Joanna seemed shocked by the news, but has no hopes for reconciliation. Her immediate plans are to hire a lawyer, spend more time with friends, and see the movie as soon as possible. "At first I was on Team Edward, then I switched to Team Jacob, now I guess I am on Team Any Guy Who Will Go See The Movie With Me."
Larry says he first began thinking of ending his marriage after seeing a preview for the film. "I didn't know they were going to make another one. I got tricked into seeing the first one with her when she told me it was a vampire movie. Those weren't vampires, they were rejects from Beverly Hills 90210."

Area divorce attorneys are bracing themselves for an onslaught of new business, as this may become a trend, especially before the summer romantic comedies come out.