our breathtaking newsletter
Weekly gloriousness sent to your inbox.
Friday, October 18th - 7:00 PM-2:00 AM

DERF Happy Hour
Keep checking back here to find out where the next DERF Happy Hour will be!
Tristate watch for Rosemary Clooney unsuccessful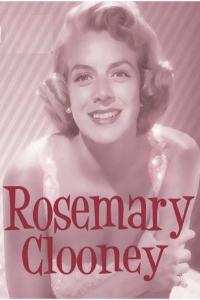 CINCINNATI, OH - The Tristate has been gripped with Clooney Fever, but there has been no success in spotting Rosemary Clooney anywhere in Cincinnati. Media outlets and rabid fans continue to hold out hope, scoping out street corners around the clock.
The speculation and search for Rosemary Clooney has set Twitter afire in the Tristate, as fans have been tweeting about sighting rumors using the #whereisrosie hash tag. Local news stations have also been scouring the streets in search of Rosemary. News 5's Brian Hamrick has been posted at the Red Fox Grill downtown every morning in hopes that she would come in, "We have it on very good authority she always loved this place," said Hamrick. "We're hoping she comes in for a bowl of soup and her favorite club sandwich."
Though there have been no confirmed sightings, there have been several false alarms. Several news crews and hundreds of fans converged a few blocks away from Findlay Market when rumor spread that Rosemary was in the neighborhood. They discovered a large woman in a housecoat, dancing through the streets while singing and waving paper towels. The woman was, in fact, not Rosemary Clooney, but a local resident.
"I have a copy of the sheet music to Mambo Italiano," said Rosemary Clooney fan Blake Schmidt. "I really hope I can find her to get it signed. I hear she's in town to film a sequel to 'White Christmas.' Maybe we'll just have to see her after the next snowfall!"