our breathtaking newsletter
Weekly gloriousness sent to your inbox.
Friday, October 18th - 7:00 PM-2:00 AM

DERF Happy Hour
Keep checking back here to find out where the next DERF Happy Hour will be!
Grandma Love Hewitt only known fan of CBS\'s Ghost Whisperer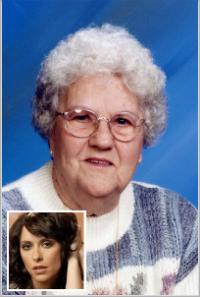 HOLLYWOOD, CA - Extensive audience research and polling has indicated that Grandma Love Hewitt is the only known fan of the CBS television show The Ghost Whisperer.
Though the news that one of their prime time shows is only enjoyed by the grandmother of the show's main character, CBS has taken it in stride. "This is not a curse, but an opportunity," said CBS president Les Moonves. "This is a chance for us to sell extremely specific niche advertising. It turns out Grandma Love Hewitt is in the market for a new housecoat and recently started using stool softeners. We expect companies in these fields to jump at the chance for her business. Also, in the end, the show is much less problematic for us than Two and a Half Men."
Despite gaining a fan in Grandma Love Hewitt, the show is universally disliked or ignored by all other demographics including men, women, hispanics, whites, and, surprisingly enough Grandpa Love Hewitt. "I don't understand what the hell is going on on that show," said Grandpa. "Fine with me that the wife likes it though. Keeps her out of my hair for an hour so I can head out to the garage for a smoke."
The lack of interest among other groups is surprising to CBS, especially the older demographic. "Usually we can count on lots of older folks tuning in," explained Moonves. "Even if it they're just doing it out of habit hoping that Murder She Wrote will come on."
Some testing has shown that changes could be made to the show which would result in higher popularity among the 18-45 male demographic. These changes, however, would result in alienating the show's only known fan, as Grannie Love Hewitt may object to seeing her granddaughter expose her breasts on network television.