our breathtaking newsletter
Weekly gloriousness sent to your inbox.
Friday, March 27th - 5:00 PM-1:00 AM

DERF Happy Hour
Keep checking back here to find out where the next DERF Happy Hour will be!
Lack of Oprah and Casey Anthony on TV drives housewives to alcoholism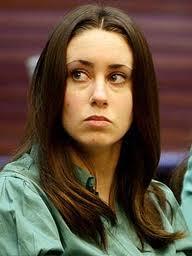 NEW YORK, NY - With the Casey Anthony trial over and Oprah Winfrey's syndicated show no longer in production, housewives across the nation have turned to alcohol to fill their inner void.

"I tried game shows, soap operas and overeating, but none of them worked for me," said Sheila Treadwell of Albany. "The riveting drama of the Casey Anthony trial just could not be replaced by other television shows or copious snacks. I also really missed Oprah's message of being a strong, empowered woman. So I just decided that getting blasted on gin by noon every day was the only way to cope."

Others have found that alcoholism has become a coping mechanism and a means to escape. "When I'm good and drunk," explains Sara Short. "I manage to forget what happened in the Casey Anthony trial, so then I drunkenly attempt to look up the facts on the computer. Then I get distracted by Angry Birds for a few hours and forget what I found, so the beautiful cycle starts again."

Wendy Sanders of Newark, New Jersey insists that her life has not been quite right since Oprah's last show. "I start the day sitting in a chair, pretending I am in Oprah's audience," she explains. "Then Oprah says it's time for a giveaway and she yells, 'Everyone look under your chair!' and then when I look under my chair there is a bottle of Southern Comfort. Good times."

However, the turn to alcoholism has not been completely without merit. "When that lady was on trial, Mommy watched it all the time," said Wendy's daughter Lindsey. "And then she would watch it all day and watch people talk about it all night and sometimes she'd forget to make me and my brother dinner. But now, Mommy is more fun! She sings silly songs and dances around the house and every day she orders us a pizza before bedtime!"