our breathtaking newsletter
Weekly gloriousness sent to your inbox.

Wednesday, December 11th - 11:30 AM-10:00 PM

DERF Happy Hour
Friday, Dec 6 - 5:30PM-9:30PM
Autopsy Report: Amy Winehouse died in 2004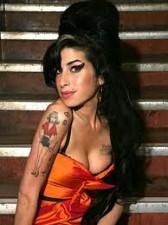 LONDON, UK - Hours after the funeral for singer Amy Winehouse, a London hospital released an initial autopsy report indicating that substance abuse may have been a factor. Furthermore, an investigation by medical examiners has revealed that Amy Winehouse's death occurred in May of 2004.

"The same substances that killed her also did some amazing things," said forensic scientist Dr. John Quigley. "The various drugs and alcohol in her system kept her dead body not only animated, but actively recording and performing music."

There are no other documented cases of overdose victims continuing a recording career after death. However many experts believe that it is only a matter of time before they discover that Rolling Stone's guitarist Keith Richards died in the mid-1970's. "In the case of Mr. Richards," explained Dr. Quigley. "We believe that the ever-present rotten corpse smell around him may be an indicator."

Experts are even more surprised by the quality of work done by Miss Winehouse following her death. "It is amazing that her body continued to function, but shocking that the music it created was actually quite listenable. Perhaps someone should consider giving Justin Bieber a little smack and a cooking spoon."