our breathtaking newsletter
Weekly gloriousness sent to your inbox.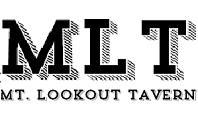 Tuesday, April 29th - 11:00 AM-11:00 PM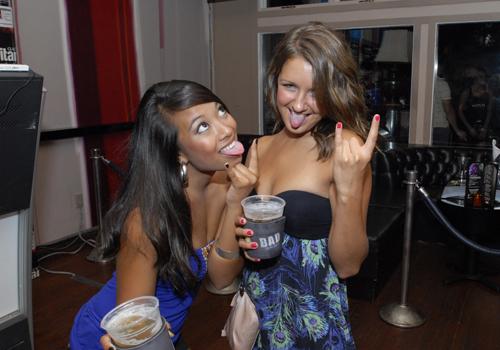 DERF Happy Hour
Friday, Apr 25 - 5:30PM-9:30PM
Justin Bieberís fans prepare for star's upcoming back waxing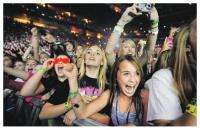 HOLLYWOOD, CA - Justin Bieber's fans are in for another follicle related shock, as the teen pop sensation prepares for an upcoming back wax. Many Bieber fans are still coming to grips with his recent haircut, leading many experts to fear that further change could cause a emotional trauma.
"The plus side here is that not every kid knows Bieber has back hair," explains clinical child psychologist Dr. Kenneth Levine. "Although the smart ones can probably guess at it, what with his French heritage and being a Canadian and all."
In fact, the back hair first became an issue while Justin was on the set of his acting debut on CSI. After Lawrence Fishburne walked in on the young star during a wardrobe fitting, he exclaimed in horror at the sight of a shirtless Bieber. "I couldn't believe what I was seeing," said Fishburne. "With his back to me, I thought I was looking at a skinny Danny DeVito. Hell, last time I saw a back rug like that it was when I worked with Marlon Brando on the set of Apocalypse Now. The kid needs help."
For his part, Bieber is hoping that everyone takes his new clean back look in stride. "I just want my fans to know that change is a good thing," said an upbeat Bieber. "Whether it's my hair, or the seasons, or the weather. Or even, someday, my voice."
However, it's not always easy for kids to deal with such change. Dr. Levine went on to say, "Parents need to keep an eye on their kids and talk this through with them, especially the high-strung ones. We could be looking at rioting here that will make Cairo seem like a church picnic."
One winner from this change in Bieber grooming will likely be salons and spas, who can count on new business from young male fans who want to emulate their idol. "I've already gotten a dozen appointment requests from boys who want had the old Justin hair who now want the new one," said Hannaford Salon proprietor Kelly O'Brien. "We usually have to charge them extra too, since their hair is often severely damaged from getting so many swirlees at school. Looks like we can pencil them in for back waxes now too."