our breathtaking newsletter
Weekly gloriousness sent to your inbox.
Sunday, January 19th - 11:00 AM-5:00 PM

DERF Happy Hour
Keep checking back here to find out where the next DERF Happy Hour will be!
Nation's nursing home residents celebrate Billy Crystal's Oscar hosting performance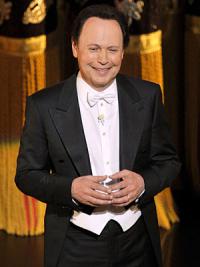 CHICAGO, IL - Though the Oscars may be over, the excitement over Billy Crystal's performance as host still reverberates at nursing homes across America. Nursing home residents from coast to coast are still buzzing about the telecast.

"Normally, I am in bed and sleeping by 8 or 9 o'clock tops," said Cedar Springs Retirement Community resident Alfred Thompson. "But I stayed up to watch the entire Academy Awards program. I could not have fallen asleep even if I'd wanted to. I was too excited to see what that zany song and dance maven had in store for us next. Why, he might be the next Uncle Milty or Red Skelton if he keeps up with those shenanigans!"

Though the Oscar broadcast continues sliding lower and lower in the ratings, the over 84 demographic has watched faithfully. They seemed especially excited by this year's show in general, and host Billy Crystal in particular. "Today at supper, we were all talking about what a hoot it was when he put himself into all of those movies," said 96 year old nursing home resident Althea Yvette Johns. "I'm not sure what kind of camera tricks they used to make that happen, but it was the funniest thing I have ever seen in my life." Althea's aide then confirmed that she suffers from memory loss, and in fact she said the exact same thing about Crystal doing the exact same routine nine years ago.

"We love times like this when the home is vibrant," said director of Chicago's Lakeridge Nursing Home. "We don't normally see too much excitement. Maybe at 4:30 for dinner, or when TNT has a Matlock marathon, or after someone escapes. I think its good for their general health."

Though no plans have been made, 87 year old Preston Walker hopes that Crystal is asked to return for next year's telecast. "When he did that Sammy Davis Jr. impersonation, I almost wet myself," Walker explains. "Comedians in blackface used to be a cornerstone of this country until the filthy hippies took over. But, don't get me started on that. I almost wet myself."