our breathtaking newsletter
Weekly gloriousness sent to your inbox.
Thursday, April 2nd - 6:00 PM-8:30 PM

DERF Happy Hour
Keep checking back here to find out where the next DERF Happy Hour will be!
Bruce Jenner first family member to be rejected by every player in NBA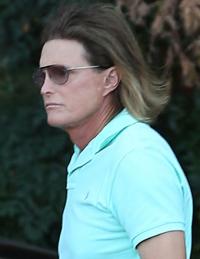 LOS ANGELES, CA - The continuing saga of Bruce Jenner continues to fascinate and confound the American public. The story took an interesting twist this week, after Bruce became the first member of his family to be completely rejected by every player in the NBA.

Despite the embarrassing news, Jenner's public relations team is trying to stay positive. "Though it's true that Bruce's advances toward the NBA have been mostly rebuffed," explained Jenner director of media relations Karen Witt. "We still believe there are some responses that require clarification. For example, several NBA players began laughing in lieu of a response. We are currently reevaluating this reaction to determine if perhaps these were laughs of excitement rather than rejection. Plus, just like with any sporting pursuit, there's always next year. We're going to keep a close eye on this years draft class."

The Jenner PR machine went on to say that sending out offers of affection to the NBA is only part of the "Bruce Jenner journey" to self discovery. "Bruce will soon be engaging in talks with other members of the entertainment world," said Witt. "I don't want to give out too many details, but lets just say that you should not be surprised if you happen to see Bruce costarring in a sex tape with a third rate rapper some time in the near future. We are positive that his years of experience and athletic ability will allow him to outshine even his sluttiest of step daughters."

Though he may be hopeful for the future, the NBA rejection isn't the only snub Bruce has received of late. His soon to be ex-wife, Kris, recently refused to stand next to him for a photo, marking the first time she has ever turned down any type of publicity. In addition, Bruce's ego was severely stung after he released all of his social media and cell phone passwords to the media, only to find out there was no interest in hacking into his photos.