our breathtaking newsletter
Weekly gloriousness sent to your inbox.
Thursday, April 2nd - 6:00 PM-8:30 PM

DERF Happy Hour
Keep checking back here to find out where the next DERF Happy Hour will be!
Bruce Jenner hopes to complete transformation to compete in 2016 Olympics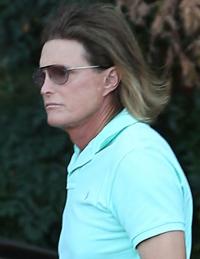 LOS ANGELES, CA - Bruce Jenner's transformation appears to be well underway, but there is still much work to be done. Jenner has announced that he hopes to have the transformation complete within the next year in order to compete in the 2016 Summer Olympics.

"I've definitely missed the competition," explained Jenner. "Keeping myself competitive by vying for time in front of the mirror with my step daughters kept me satisfied for a while, but that is all over now. I'm ready to get back onto the track and bring home the gold for Team USA. I'll dominate those other gals with my superior speed, my monstrous strength, and my delightful cheekbones."

Jenner's appearance in the Olympics would take place thirty years after his gold medal in the decathlon at the 1976 summer games. Though Jenner insists he is still ready and able to compete, he acknowledges that much has changed since then. "I know that there is a good chance I won't get any calls to endorse 'Wheaties' after this Olympics," he explained. "However, I am already getting calls from Mary Kay and The Fashion Bug."

The quest to compete in another decathlon isn't just about competing and the thrill of sport, however. "I have to admit I have another motivation," said Jenner. "Being around all of those female Olympic track and field athletes is going to make me feel quite pretty and glamorous. Just passing a Russian shotputter in the hallway in the Olympic Village will be enough to boost my self esteem for years."