our breathtaking newsletter
Weekly gloriousness sent to your inbox.
Friday, November 22nd - 11:00 AM-9:00 PM

DERF Happy Hour
Keep checking back here to find out where the next DERF Happy Hour will be!
Chad Johnson refrains from booty pats during jail term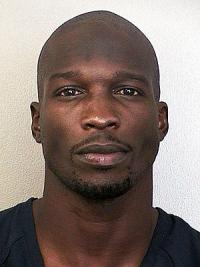 FORT LAUDERDALE, FL - Following a jail term imposed after slapping his attorney's buttocks in the court room, Chad Johnson has proudly reported that his week in jail was free from any and all ass pats.

"I hope the judge takes note," said Johnson. "I hope judge understands that this is a new day for Chad Johnson. Despite the many temptations for booty slaps while I was locked up, I kept my hands to myself the entire time. There was one time when we were in line for chow and I found out that it was meatloaf day. A little group around me started to celebrate and I had an unobstructed shot at one of the cook's butts. Despite an entire lifetime of training that told me I should smack it, I kept my hands to my sides and just smiled."

The judge in the case seemed to take notice of the new Chad Johnson, offering a hope that this is the start of positive change. "I'm just glad I put the hammer down on this type of courtroom activity." she said. "Before you knew it, it could have grown into an epidemic where every motion in the courtroom was punctuated by a slap on the butt. That kind of behavior is not only bad because it brings dishonor upon our legal system, but also because I, for one, have very sensitive buttocks."

Although Johnson was able to keep his butt slapping tendencies under control while incarcerated, the same can't be said of some of his other favorite activities. "Well, there were some times I had to let loose," said Chad. "I did a few celebratory dances that I just could not hold back on. The other inmates seemed to really enjoy watching me do my Riverdance routine after a particularly gratifying shower."