our breathtaking newsletter
Weekly gloriousness sent to your inbox.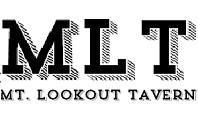 Friday, October 31st - 11:30 AM-11:00 PM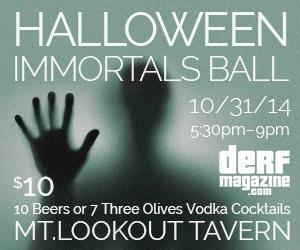 DERF Happy Hour
Friday, Oct 31 - 5:30PM-9:00PM
Jimmy Buffett leaves small tip at Toby Keith's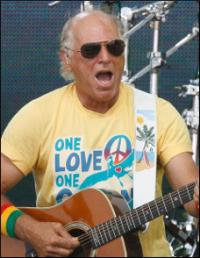 CINCINNATI, OH - In town for his always popular Cincinnati concert, Jimmy Buffett dined at the downtown Cincinnat location of Toby Keith's restaurant. Mr. Buffet, apparently unimpressed by the dining experience, left a tip which totaled approximately 4% of the total bill.

"He just looked grumpy the whole time he was here," said server Tracy Pinkerton. "He was upset that we did not have the exact toppings he wanted on his cheeseburger. Or something. I'm not sure, I don't usually pay too much attention to the customers we get in here. Just looking at them makes me really sad. I had high hopes he might leave me a good tip since he didn't look like the rest of the toothless yokels, but that went out the window."

"What makes celebrities think they can open restaurants," said a disgusted Buffett. "If this place didn't have that giant-toothed hillbillies name on it, no one in their right mind would ever go in there. In fact, I only went because Toby Keith left gift certificates for his restaurants as a tip last time he ate at my Margaritaville restaurant. The servers didn't want them, so I figured I'd give the place a shot. Not to mention, if I'd gone to Mararitaville it Cincinnati, I would have been mobbed by husky middle aged housewives."

Buffett was upset with the restaurant in general, but said that his server behaved in such a fashion that she definitely deserved the small tip. "I ordered a burger," he explained. "And then charmingly started to tell her that I wanted it with lettuce and tomato, Heinz 57 and french fried potatoes. When she didn't start singing along, I knew it was going to be the worst restaurant experience I'd had in a while. Just wait until I get on Yelp and tell everyone about this."