our breathtaking newsletter
Weekly gloriousness sent to your inbox.
Sunday, March 1st - 12:00 PM-4:00 PM

DERF Happy Hour
Keep checking back here to find out where the next DERF Happy Hour will be!
Kardashians practice resting bitch faces in hopes of being on new ten dollar bill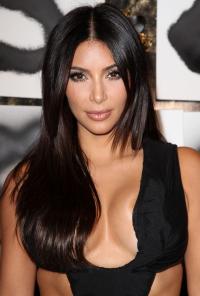 LOS ANGELES, CA - Following the Treasury Department's announcement that a revamped ten dollar bill will now feature the portrait of a woman, there has been rampant debate over what female will receive the honor. Members of the Kardashian family appear poised to make sure they are chosen, as several of them have been practicing the 'resting bitch face' they hope will adorn in the official portrait.

"It's time to make our money sassy," said Kim Kardashian. "That woman they have on the ten dollar bill right now looks like a total dog. No wonder ATM's always give out twenty dollar bills instead of tens, at least that woman has some volume in her hair, though it might be a weave. All I know is that after the Treasury Department looks through a portfolio of my selfies, that job is going to be all mine. Not sure how much I'll make, but it probably even pays more than my shoot for Allure. But obviously, the key to making this work is the perfect resting bitch face. It should be the official resting face for all bitches on money. God bless America."

"At first I thought Kim and I could share the space," said sister Kourtney Kardashian. "But I've got a much stronger resting bitch face. Plus, as our mom tells us, it is much more enjoyable for the viewing public and our adoring fans if there is some kind of conflict or contest going on between us. It was either compete with Kim for best resting bitch face on the ten dollar bill, or Mom said we would have to start cutting each other. This seems like more fun. Maybe I can be on the front of the ten dollar bill, and Kim's ass can be on the back, but I'm not sharing that front with anyone."

Their sister, Khloe Kardasian, has also been practicing her resting bitch face photos in hopes of appearing on the bill, but admits it may be harder to win the spot since the Treasure Department has promised that it will go to a woman.