our breathtaking newsletter
Weekly gloriousness sent to your inbox.
Thursday, December 12th - 5:00 PM-9:00 PM

DERF Happy Hour
Keep checking back here to find out where the next DERF Happy Hour will be!
Mel Gibson loses half of swastika collection in divorce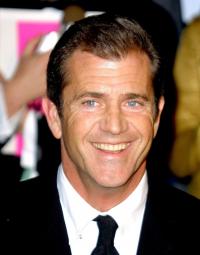 LOS ANGELES, CA - In addition to losing half of his estimated 850 million dollar fortune to his ex-wife in a divorce settlement, Mel Gibson has also been ordered by the court to give her half of his cherished swastika collection.

"My client has no comment on the settlement," said Gibson's attorney Kevin Rothen. "Though he would like to point out that there is no truth to the rumors that he has been secretly hoarding Nazi memorabilia in a secret Swiss bank vault."

Though details of the settlement remain secret, it is known that the judge took an instant dislike to Gibson after he repeatedly referred to her as "Judge Sugartits." He was also ordered out of the courtroom and charged with contempt after demanding to know if his ex-wife's lawyer had been circumcised.

Other items expected to be split between the two parties include Gibson's collection of Wagner opera music, and memorabilia from the sitcom Hogan's Heroes.