our breathtaking newsletter
Weekly gloriousness sent to your inbox.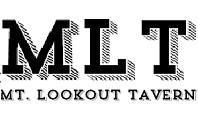 Friday, October 31st - 11:30 AM-11:00 PM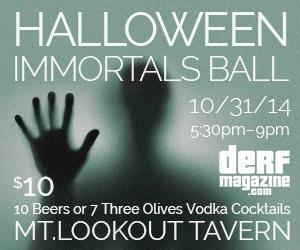 DERF Happy Hour
Friday, Oct 31 - 5:30PM-9:00PM
Nancy Grace offers six figure reward for capture of Jeff Ruby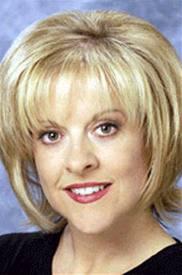 NEW YORK, NY - CNN Headline News correspondent Nancy Grace has gone public with a vow to award $100,000 to the person who captures Cincinnati restauranteur Jeff Ruby. Grace has stated that the reward will be paid out in cash, unless the recipient would prefer to have several thousand dollars worth of gift certificates to Bootsy's and The Walnut Street Grill which she happens to have on hand.

The move comes shortly after Ruby offered his own six figure reward for information leading the the discovery of Stacy Peterson. "Look, we don't need this kind of thing in America," said Grace. "We do not need egomaniacal loudmouths using other people's tragedy for their own personal gain. We don't need shrill know-it-alls oversimplifying the American justice system in order to bring attention to themselves. Now, if you'll excuse me, there is a four year old missing in Florida and I have to see if her pictures are cute enough to make her worthy of a story tonight."

Staff members on the Nancy Grace show say that Grace became enraged when Ruby offered his reward in the Peterson case. "She started scrunching up her face and screeching," said associate producer Michael Hayes. "And then her eyes bugged out and she let out some shrill cries. Well, all of that is pretty normal. We knew she was upset because she sent out a memo. She's really worried that if the Peterson case comes to an end before November sweeps the show is going to lose some ratings."

Local bounty hunter Seth Hiatt says that he may be interested in pursuing a capture of Ruby in order to get Grace's reward. "I really don't have an opinion, I'd just like to bank that cash," said Hiatt. "I'm also pretty sure that capturing Jeff Ruby might be the easiest task I've ever attempted. All I have to do is pretend to be holding a TV camera and he'll walk right up to me and start talking."