our breathtaking newsletter
Weekly gloriousness sent to your inbox.
Sunday, March 1st - 12:00 PM-4:00 PM

DERF Happy Hour
Keep checking back here to find out where the next DERF Happy Hour will be!
Natalie Portman misdiagnosed as pregnant after eating grape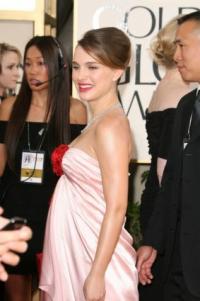 HOLLYWOOD, CA - Natalie Portman's pregnancy has been found to be a false alarm, after further analysis revealed that her "baby bump" was actually just the result of bloating after ingesting a grape.
"I was just feeling really reckless and naughty one night," explained Portman. "So I went down to my kitchen where we have a large box that keeps food cold. I'd never opened it before, so I peeked inside and saw a bunch of grapes. I'd heard good things about them, so I popped one in my mouth and ate it."
Medical professionals say that introducing such a large amount of food to stomach put her system into shock, resulting in signs of pregnancy. "Obviously the grape created the appearance of a bloated, pregnant stomach," said Dr. Carolynn Kim. "In addition, the shock to Natalie's system also caused her breasts to swell, her cycle to stop, and a craving for more food, just as you would see in an actual pregnancy."
It is not certain how the misdiagnosed pregnancy will impact Portman's engagement to the man who was thought to be the father of her child, choreographer Benjamin Millepied. Had she actually been with child, it would have been one of the first known cases of a male choreographer getting a woman pregnant.
A similar situation occurred recently when Nicole Richie had a misdiagnosed pregnancy after she'd chewed two pieces of non-sugarfree gum in the same day.