our breathtaking newsletter
Weekly gloriousness sent to your inbox.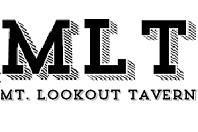 Monday, October 20th - 11:30 AM-1:00 PM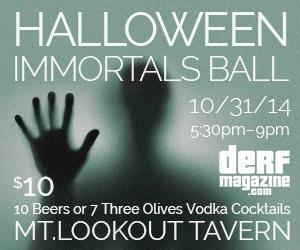 DERF Happy Hour
Friday, Oct 31 - 5:30PM-9:00PM
Prince George avoids paparazzi during low speed stroller chase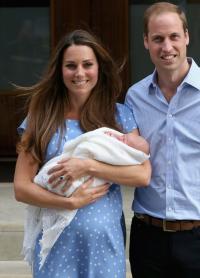 LONDON, UK - Royal watchers were alarmed at news that Prince George recently escaped throngs of paparazzi during a low speed stroller chase through the streets of London. The little Prince is doing fine, and is now resting comfortably at home.

"They swung by in front of my shop," said London salesman Myron Eades. "They were moving at a shockingly low speed. The stroller was just ahead of the flashing bulbs of photographers. I thought I was going to pass out from all the excitement, but then I decided to think of the Queen. Keep calm and avoid the tabloids."

Other onlookers said that the chase was never really close to being dangerous. "As luck would have it," explained spectator William Chaedel. "His stroller was being driven by a rather corpulent British nanny rather than by a coked up Arabian party boy. Things tend to end up much better when you have a proper person at the helm."

A few images were captured by the photographers during the chase. Prince George managed to spend most of the encounter with his face fully covered. He would, however, occasionally emerge his face from behind the blanket. At which point he would give a brief smile, garble an unintelligible phrase, and then cover his face back up. "It just doesn't seem right that he would toy with us like that," said photographer Michael Hutch. "It's almost like he was playing some sort of game."