our breathtaking newsletter
Weekly gloriousness sent to your inbox.
Saturday, February 1st - 12:00 PM-2:00 AM

DERF Happy Hour
Keep checking back here to find out where the next DERF Happy Hour will be!
Royal family begins plans to kill Kate Middleton via fake paparazzi chase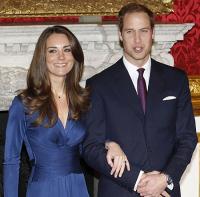 LONDON, UK - Upon hearing of Prince William's engagement to longtime girlfriend Kate Middleton, operatives in the British royal family have begun to plot her death. Early indications are that the death will occur during a fake paparazzi chase, similar to the way they killed Princess Diana.
"We're not sure where or when it will happen," said Buckingham Palace Secret Policeman Townsand Sheffield. "But we are sure that it would be a fitting tribute to kill Prince Willie's bride in the same manner we killed his Mum. We Brits are big on tradition, don't you know."
Though Diana was killed after divorcing her husband Prince Charles, the Royal Family will not promise to wait that long before offing Middleton. "Only bad things can come from a marriage of this sort," said a royal family spokesman. "Things really started going downhill for the Windsors when we began marrying outside of the immediate family. William needs to pick out a first cousin he likes, or else just not grow too fond of his bride."
The royal family is expected to wait at least a few months after the marriage ceremony to begin hiring fake paparazzi and finalizing plans for the new Dutchess' tragic demise. "We hope the world doesn't put on a big fuss about this again," said Queen Elizabeth. "What with the songs and the memorials and the Franklin Mint collector plates. Although, I do treasure my painted Lady Diana thimble collection. I don't want it to turn into a sad circus, full of sad clowns, I just want that young lady's blood plastered all over the inside of a car."