our breathtaking newsletter
Weekly gloriousness sent to your inbox.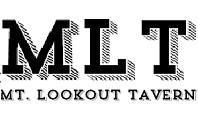 Friday, October 31st - 11:30 AM-11:00 PM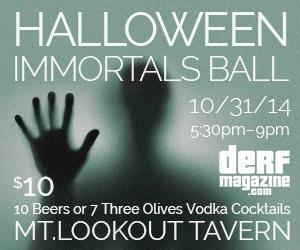 DERF Happy Hour
Friday, Oct 31 - 5:30PM-9:00PM
Shirley Temple fans who thought she was already dead grieve once more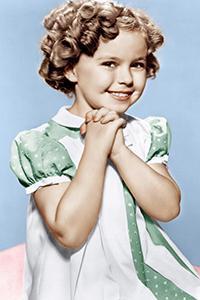 WOODSIDE, CALIFORNIA - The announcement of Shirley Temple Black's death came as a shock to many fans around the world. The announcement was especially shocking and troubling to her many fans who thought she had died long ago.

"I can't believe I have to go through this again," said fan David Oakes of Pittsfield, New Jersey. "I remember back in 1995 I spent two or three days locked in my room because I was overwrought thinking about a world without Shirley Temple. It took me a couple of weeks before I was whole again. I lost thirteen pounds and watched all of her movies twice. In the last twenty years, I've healed as much as someone who has lost a piece of their heart can. Now, I'll have to do it all over again."

Even many of her most devoted fans still labored for years under the impression that Ms. Temple Black had passed away years ago. "I can't tell you the shock and grief I feel today," said President of the Shirley Temple Appreciation Society Jennifer Wall. "It's an initial shock to hear that she has died when I though she was already gone. Then there was the subsequent shock and grief to think that I haven't been sending her a Christmas card for all these years."

Experts say that grieving the second time around is an odd process. "It's a doubly tough shock to the system," says psychologist Dr. Keith Wells. "It can be hard to comfort someone who is grieving a loss that they thought they had already experienced. The best advice is to stay close and offer comfort. Also, it's probably a good idea to subtly give them a heads up that Jerry Lewis, Mickey Rooney, and Dick Van Dyke are still alive. It'll save some emotional heartache when they kick off here in the next couple of years."