our breathtaking newsletter
Weekly gloriousness sent to your inbox.
Wednesday, April 25th - 6:30 PM-8:30 PM

DERF Happy Hour
Keep checking back here to find out where the next DERF Happy Hour will be!
Sir Gaga tiring of wife's flamboyant antics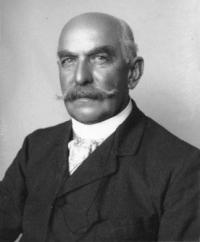 LONDON, ENGLAND - Sir Lawrence Abbot Gaga has become irritated by the constant wild behavior of his wife, Lady Gaga, causing strain on their marriage. British tabloids now speculate the relationship may be in serious jeopardy.
"I've always worked hard to bring honor to the Gaga name.," said Sir Gaga. "Despite her age and the fact that she is from across the pond, I've always expected the woman I marry to join me in this endeavor. Her recent antics and general style are in stark contrast to the public's expectations of the esteemed Gaga family."

Sir and Lady Gaga were married last year in an extravagant ceremony attended by other royalty including King James of Cleveland, Queen Latifah, The Kings of Leon, Lord of the Dance, Prince, The Royals of Kansas City, The Kings of Sacramento, Burger King, and Lord of the Rings.

Many observers thought that their marriage was an odd but wonderful match. At age 67, Sir Gaga had been a lifelong bachelor, but was said to have been ecstatic to have finally found the woman he could make his Lady. "They always seemed so happy together," explains friend Lord Harold Barth.

Sir Gaga did not require his wife to sign a prenuptial agreement meaning if the couple gets divorced, Lady Gaga would keep her title, as well as the historic Gaga estate in Kensington. She would also retain all other rights and privileges afforded to members of the House of Gaga, including her sixteenth position in the line of succession to the British Throne.

However, some think that the marriage may not actually be valid. During the ceremony, when asked if she took Sir Gaga to be her lawfully wedded husband, Lady Gaga did not answer, "I do" but instead said, "Ga Doo Doo Ra-Doo, Goo-Goo Roo Da-Dooo, Aha Roo Ohh-rah Doo."

Tensions rose between Sir and Lady Gaga at a recent Royal dinner when Lady Gaga arrived wearing what appeared to be an ostrich costume covered in lace. The outfit also featured a tinfoil and rhinestone encrusted flap over Lady Gaga's private parts which she reportedly lifted while being introduced to Queen Elizabeth. The Queen was heard to have commented, "Is that a young man? I do believe I saw a small bit of manliness."