our breathtaking newsletter
Weekly gloriousness sent to your inbox.
Friday, January 24th - 4:00 PM-9:30 PM

DERF Happy Hour
Keep checking back here to find out where the next DERF Happy Hour will be!
Taylor Swift convinces Apple to help her disable location services on iPhone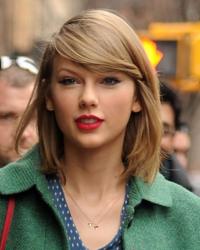 CUPERTINO, CA - Apple's decision to not pay royalties to artists during Apple Music's three month trial period created controversy in the music industry. Pop artist Taylor Swift took exception to this plan, causing Apple to go back on the decision. Miss Swift's requests to Apple have not ended, however, as she has now convinced them to send an engineer to help her disable the location services function on her iPhone.

Much like her request that Apple pay royalties, Taylor Swift needed just one mention of her needs on social media before Apple took action. "I'm sick of this map function always knowing where I am," said Swift via a blog post. "I think it's time to turn it off. Let's make that happen." Hours later, engineers from Apple had assembled and were ready to take the necessary steps to help Swift out of her dilemma. Swift responded immediately on Twitter by saying she had to get to work baking cookies for her visitors from Apple, and that she was going to make everyone who helped with her phone a friendship bracelet.

Taylor was quite happy with Apple's response to the situation. "That was very kind of them," she said. "I guess I could have used some of those millions of dollars I'll be getting in royalties from Apple Music to pay someone else to do it, but I guess bringing in an expert from the factory will be even better. While they're here, I can get them to turn off all of those notifications I'm still getting from apps that I thought I deleted. Oh, and I hope they won't mind all sending me extra lives on Candy Crush."

"We are thrilled to be of service," said Apple CEO Tim Cook. "Of course, all of our devices are very user-friendly, so this sort of problem is very rare. Miss Swift must have gotten an extremely rare lemon from our factory. Make no mistake, there is a ten year old in China who will pay for this. Not literally, since we don't pay them much money. Figuratively, like we might beat him or something. I'm sure that's the way Taylor would like it to be."