our breathtaking newsletter
Weekly gloriousness sent to your inbox.
Sunday, March 1st - 12:00 PM-4:00 PM

DERF Happy Hour
Keep checking back here to find out where the next DERF Happy Hour will be!
Local man posts slightly too often on mobile mammography Facebook wall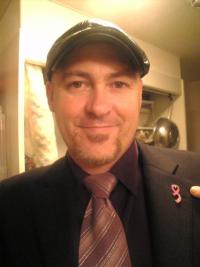 BATAVIA, OH - For the last several months local man Brad Hoffman has been posting messages on the community mobile mammogram's Facebook wall. Of late, it has been determined that Mr. Hoffman's messages appear slightly more frequently than many are comfortable with.

The messages left by Hoffman began with simple well wishes. "Congrats on everything you do!" read the first one. "Hope you have a successful visit to WalMart!" read another message a week later. Just days after that, Hoffman left a message reading, "Just wanted to drop by and say HOWDY Mobile Mammogram Vehicle!!"

"It is great to have support in the community," said mobile mammogram program director Jerri Twyman. "Part of our social media outreach is to get the word out to as many people as possible. Now, we are quite sure that Mr. Hoffman is aware of our services, we'd just like it if he would post less frequently on our Facebook wall. And no Mr. Hoffman, we don't need the vehicle washed for free but thanks for offering. We're just not sure about his intentions."

The most recent messages left by Brad received responses from other fans of the mobile mammogram page. Hoffman wrote, "Hi Mobile Mammagram! I had a great breakfast of eggs and country ham, wish you could have been here!!!" This post received several replies including, "Who are you and what are you talking about," "Hey man, we get it, you like the mobile mammogram service," and "If you're going to be here all the time, at least learn how to spell MAMMOGRAM."

Brad Hoffman is not sure what to make of the insinuation that he posts slightly too many messages on the Facebook wall. "Hopefully, everyone sees that I am just a friendly guy," said Hoffman. "And, if they don't, I will just have to send a few dozen more messages to hopefully convince them."