our breathtaking newsletter
Weekly gloriousness sent to your inbox.
Saturday, September 21st - 8:00 AM-10:00 AM

DERF Happy Hour
Keep checking back here to find out where the next DERF Happy Hour will be!
OTR residents scoff at unhip Hyde Park flasher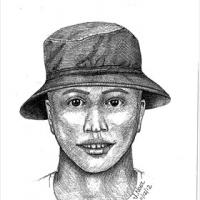 CINCINNATI, OH - As police ramp up efforts to capture a man who has been exposing himself in the Hyde Park area, residents of Over the Rhine have issued a statement declaring that the flasher is totally unhip.

Hyde Park residents have been on the lookout for the flasher, hoping to be able to capture the man who has menaced the community for some time now. A police sketch of the suspect has been published throughout the local media, which intensified the scorn of OTR residents. "OMG he's wearing a bucket hat. My Mom and Dad have a matching set just like it." said 28 year old app developer Cody Goodswell. "Yet another reason not to live in Hyde Park."

"On the hip scale of one to ten, with one being Mason, Ohio and ten being the futon where I send out my tweets, the Hyde Park Flasher is a negative 150," said OTR resident Justin Macintosh. "This is the kind of thing that happens in neighborhoods that don't have any decent places to buy a ten dollar hot dog. Maybe if he had a totally epic beard or some face jewelry for people to look at, he wouldn't feel it necessary to show them his schwantz."

OTR residents continued to pile on reasons why they find the flasher to be unhip. "No doubt," said Cassidy Abrams. "Flashing as a crime is so 2007, not the kind of thing you'd see in OTR. We prefer cutting edge crimes like homicide and gross sexual imposition, you know, things that are so cool that you've never even heard of them."