our breathtaking newsletter
Weekly gloriousness sent to your inbox.
Saturday, September 21st - 8:00 AM-10:00 AM

DERF Happy Hour
Keep checking back here to find out where the next DERF Happy Hour will be!
Joaquin Guzman claims drug cartel isn't his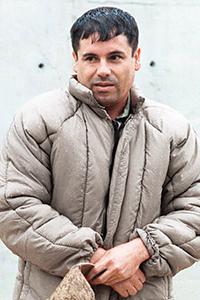 MEXICO CITY, MEXICO - Accused drug kingpin Joaquin Guzman has begun mounting a defense following his arrest. Guzman is putting forth the claim that the drug cartel wasn't his.

"This is a complete set-up," shouted Guzman to reporters. "I was just trying to have a nice, peaceful hike through a system of secret tunnels when the cops decided to start hassling me. I thought maybe I just forgot to pay the camping trail fee or something, but then they started in on all this crazy talk about how I had a drug cartel. They must have planted it on me when I wasn't looking."

Authorities are not commenting, saying that the Guzman arrest is part of an ongoing case. They have, however, stated that they will easily be able to refute Guzman's claim. "He started making up stories right away," said Officer Juan Canseco. "When he was first approached by our team, the first thing he said was that the drug cartel wasn't his and he was just holding onto it for a friend."