our breathtaking newsletter
Weekly gloriousness sent to your inbox.
Saturday, September 21st - 8:00 AM-10:00 AM

DERF Happy Hour
Keep checking back here to find out where the next DERF Happy Hour will be!
Public copes with epidemic of news stories about heroin epidemic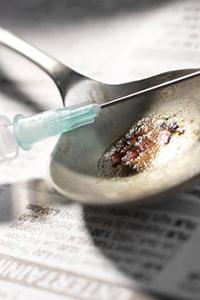 CINCINNATI, OH - The crisis caused by the current heroin epidemic is widespread and has done much damage. The epidemic has also caused the unintended consequence of news reports about the epidemic rising to epidemic proportions.

"It's a tragedy within a tragedy," said professor of journalism and sociology Dr. Kevin Hatfield. "One must look further than just the tragic users whose lives have been ruined by their use of heroin. People should also look at the tragic lives of people in the media who have to find a new way to tell their viewers about how heroin is a problem. They've got to come up with three or four stories a week about the same subject. I think I would rather have an empty bank account and track marks than be faced with that task."

The epidemic of news stories about the heroin epidemic may, in fact be tragic. However, many reporters are bravely facing the reality of the heroin news story epidemic with determination and a strong work ethic. "Look, it's May sweeps," said WLWT anchor Sharee Paolello "Viewers were getting pretty bored with the prostitution stories and the stories about moms who like to fire guns while dressed in bikinis. We look at the epidemic of heroin stories as feel good stories for our viewers. If nothing else, at least their lives aren't as bad as your average junkie."

Other news anchors share the sentiment, but look forward to the end of the epidemic of news stories about the heroin epidemic. "I'm losing my patience with it, to be honest," said Tricia Macke of Fox19. "Yesterday we ran two stories about the heroin epidemic in the first five minutes, and we also had a segment on the weather about how the pollen count is impacting heroin users, and then we had Joey Votto's thoughts on heroin during sports. I'm looking forward to when we can go back to covering other important things. Like running my eighteenth, three-part, up close and personal interview with Jeff Ruby. Damn, I guess I should have asked him what he thinks about heroin."