our breathtaking newsletter
Weekly gloriousness sent to your inbox.
Sunday, March 1st - 12:00 PM-4:00 PM

DERF Happy Hour
Keep checking back here to find out where the next DERF Happy Hour will be!
STUDY RELEASED: 100% of U.S. new year's resolutions broken by mid-morning on New Year's Day.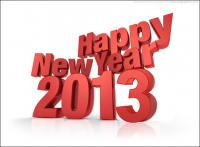 WASHINGTON, D.C. - The New England Journal of Medicine and Psychology has released a New Years study that finds resolutions made for the New Year were unanimously shattered by mid-morning on New Year's Day. The study indicates countless resolutions have been broken by virtually every U.S. resident.

Details of the report indicate the majority of people in the U.S. have already decided to abandon exercise plans. Also, all household budgets have been exceeded, families watched more TV than on the same day a year ago, and all smokers relapsed by late morning. Alcohol consumption has seen a massive increase starting in the early afternoon on January 1, 2013. Diets were been abandoned in the very early hours of the morning.
"This shows a marked increase in discipline from some past year's studies," said the Journal's Dr. Peter Northampton. "In the mid-80's, we found that most new year's resolutions were being broken before the sun came up on New Year's Day. It is a testimony to the American spirit that so many are now lasting almost until noon."
"I had high hopes of fulfilling my resolutions this year," said Martin Akers of Paramus, NJ. "My resolution to eat right started out with a delicious breakfast of grapefruit, dry whole grain toast, and two egg whites. I guess what really did me in after that is...it's a horrible disgusting breakfast and I needed some real food. A dozen Krispy Kreme donuts later and I was a broken, but very satisfied man."
The study was conducted using a sample of four thousand adults. The margin of error is +/- 3%, with most errors being blamed on people unable to fully complete the survey because they needed to take a cigarette break.