our breathtaking newsletter
Weekly gloriousness sent to your inbox.
Sunday, March 1st - 12:00 PM-4:00 PM

DERF Happy Hour
Keep checking back here to find out where the next DERF Happy Hour will be!
Local man coping with humiliation from poor response to Super Bowl party Evite invitation.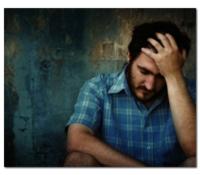 BLUE ASH, OHIO - Local resident Brian Whelan feels humilated due to the overwhelmingly poor response to his Super Bowl party invitation distributed through Evite.com.

Out of 121 invites Whelan's mother is the only person who plans to attend the party. "If I had known it was going to be this bad I wouldn't have invited everyone in such a public way. Now because I used Evite everyone will know my Mom is my only friend."

Several of Whelan's friends and coworkers who prefer to remain unidentified said they were monitoring the response rate daily and decided not to attend the party when the decline rate reached about 80%. Whelan commented, "The worst part is if I cancel the party my Mom will be offended because she knows she's the only one planning to come."

Representatives of Evite.com said in a press statement, "Although we sympathize for Mr. Whelan, we hope our customers understand the net outcome in this case is strictly the result of Mr. Whelan's lack of popularity and is not related in any way to the functionality or capability of our website."