our breathtaking newsletter
Weekly gloriousness sent to your inbox.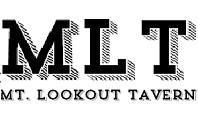 Friday, October 31st - 11:30 AM-11:00 PM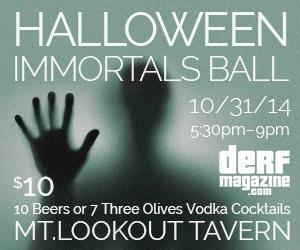 DERF Happy Hour
Friday, Oct 31 - 5:30PM-9:00PM
KATIE VS. MEN: Is it okay to ask a guy out?
By Katie Michaels, DERF Lifestyle Columnist
Absolutely! Times have changed. Women are no longer expected to sit and wait for "Mr. Right" to coming strolling along! Ha! It's just silly. It's not inappropriate or un-ladylike to ask a guy out first. Where, oh where did our grandmothers come up with that? We all know the answer – men!
So, how do you go about asking a guy out, you say? It's so easy and it works. You have to be confident, though. If you're not, it's not going to work. If you cave in at the first hint of sexual attention he gives you, you lose.

Ok, so maybe there's a guy at work that you're attracted to. Start with what we do best, girls – the irresistible, flirty-eyes-with-the-devilish-smile. If he's got a pulse, and he's at least semi-interested, it works every time. "Accidentally" run into him during a break or on your way to the copy machine. Start up a conversation, but seem innocent about any ulterior motives. We don't want him to know you're interested, yet. We've learned what NOT to do from the guys themselves (thank you boys). Don't be over-the-top. Don't just go straight in for the kill. Be subtle. Be flirty, but in that angelic way (which we know really, we're the furthest thing from). Whatever you do, though, don't let your flirting come across as being a ditz…flirting is NOT the hair toss and giggle – really. Ask how his weekend was. Do NOT ask if he has a girlfriend, yet. Right now, you're just being friendly, right??? Don't be too eager. Even though it's OK for you to ask him out, they still like the chase. Play hard-to-get for awhile. Always keep it brief – short and sweet. Always be the one to end the conversation first. Confuse him. Make him wonder if you're really interested, or if you're really just being a friendly co-worker. It will drive him crazy trying to figure it out. He may just be so turned on after a few days of this, he might just beat you to it and ask you out first. But, if you do get the opportunity to be the one that asks him out, still keep him guessing – is this just a casual date or is she really into me? That way, when you do go out, you can kind of "test" him, to see if he's really someone YOU would like to go out with again. Playing hard-to-get will give you the most accurate picture of their true feelings. I know I always say this, but, trust me – I know what I'm talking about. LOL. Give it up, boys. I'm letting out all your secrets…