our breathtaking newsletter
Weekly gloriousness sent to your inbox.
Wednesday, February 19th - 5:00 PM-9:00 PM

DERF Happy Hour
Keep checking back here to find out where the next DERF Happy Hour will be!
Sometimes I can dance exactly like Justin Timberlake without even trying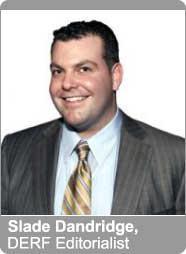 By Slade Dandridge, DERF Editorial Columnist

Some of my moves would astound you. I really don't have to try. It comes totally natural to me. No matter where I am if the conditions are right I bust it out. People are quick to notice. They say things like, "What the? Slade got skills?" Sometimes when I feel the beat deep in my bones I can't help but start dancing exactly like Justin Timberlake. It doesn't matter where I am or who I am with. My body channels the rhythm into an effortlessly choreographed and highly stylish dance performance. My moves are virtually perfect. It's like my souls is the masterful conductor of a symphony of limbs, joints, and muscles. My body glides across the floor in a display of beauty and artistic innovation. I never practice because I don't need to. My style is perfect the way it is. To practice would be an insult to a little thing called natural ability which I'm not afraid to admit I have a lot of.
It is difficult through this article to create an accurate mental picture of my skills. Someday I hope to post online a video of me dancing so you can see for yourself. All I can say is prepare to be impressed.