our breathtaking newsletter
Weekly gloriousness sent to your inbox.
Wednesday, February 19th - 5:00 PM-9:00 PM

DERF Happy Hour
Keep checking back here to find out where the next DERF Happy Hour will be!
Local man sets record low in charity date auction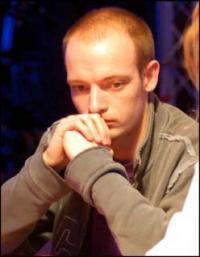 MT. LOOKOUT - At a charity event this week benefitting Children's Leukemia, Stephen Miller was auctioned for $12 setting a new low in Cincinnati date auctions. The bidding was ceremoniously set by the auctioneer at $50. After failing to secure an opening bid for several minutes, the Auctioneer lowered the minimum bid in $5 increments and then $1 increments until it reached a low of $12. The process took about 30 minutes during which time Miller sent several text messages to friends offering to reimburse them if they bid on him. The winning bid was placed as a gesture of sympathy by Jennifer Stallworth, Miller's supervisor in the 401K compliance department at Fidelity Investments. Stallworth said she placed the bid to save Miller from further embarrassment and does not plan to date Miller. Stallworth commented, "I wish I could have paid more but the bid and the tickets for this event will be charged to my Fidelity expense account so it is important none of the charges appear extravagant." Friends and acquaintances who know Miller consider him to have less than average looks and consider this to be the primary cause of the low bid result. Miller commented, "I really believe the bad weather was a factor. The snow storm made a lot of people stay home. Many of those people at home may have bid a couple hundred bucks on me. One of my friends just texted me and said if she was here she would have bid at least $100." During this interview Miller was unable to display this text. He claimed he had already erased it. Other male candidates the same evening auctioned for between $110 and $300. Several small baskets of Procter & Gamble toiletries sold for $40 each.