our breathtaking newsletter
Weekly gloriousness sent to your inbox.
Friday, October 18th - 7:00 PM-2:00 AM

DERF Happy Hour
Keep checking back here to find out where the next DERF Happy Hour will be!
Prom season disrupts teen drinking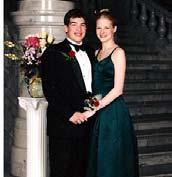 CINCINNATI - With this year's prom season underway, teens throughout the tri-state are concerned over the increased parental vigilance regarding underage drinking. Parents, authorities, and school officials have stepped up efforts to significantly reduce teen alcohol usage during this year's prom season. Students are feeling the effect and voicing concerns. Fairfield High School Senior Class President, Jason Marksbury said, "This puts a serious damper on our normal drinking patterns. If going to prom means we have to endure this kind of disruption of our established drinking routines, then I'm afraid prom is not worth it. For most of us, a night of socializing without drinking is definitely outside of our comfort zone."

Many students say they are uncomfortable with the extra scrutiny and hope for a speedy return to normalcy after prom season ends. Princeton High School Junior, Collette Sims commented, "Where was all the vigilance two weeks ago when I threw up on myself after spending an entire Saturday doing beer bongs in the parking lot of Dave & Busters? The week before that we did a shot of beer a minute for 6 hours and everybody thought it was cute that I passed out and slept all night on my front lawn. But now just because it's prom I had to sign a parent-teen drinking contract. I'm probably going to skip prom and just wait it out."