our breathtaking newsletter
Weekly gloriousness sent to your inbox.
Friday, October 18th - 7:00 PM-2:00 AM

DERF Happy Hour
Keep checking back here to find out where the next DERF Happy Hour will be!
Saints arrange alcohol intervention for their friend Patrick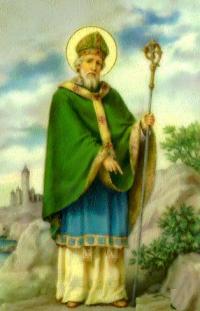 DUBLIN, IRELAND - In an effort to prevent the self-destruction of their friend and colleague, several saints have arranged for St. Patrick to undergo an intervention for alcoholism. St. Peter, St. John, St. Margaret of York, and several other saints will be in attendance, as well as Patrick's close friends Daniel Baldwin and Colin Farrel.

"Patrick is not the same saint he used to be," explains St. Francis of Assisi. "I invited him to my feast last October and he promised he would be there. Two days later, we found him passed out in St. Boniface's garden surrounded by cans of Keystone and bottles of Wild Irish Rose. Bless him, he doesn't even drink the good stuff anymore."

St. Patrick's binging appears to have increased this year, starting with a New Years Eve celebration that lasted the entire month of January. "We hoped he'd gotten it out of his system after that," said St. John the Divine. "But the Super Bowl started things right up again. I guess he was really happy that our team won."

St. Patrick then began celebrating his own holiday over a month before the actual date and told friends he planned to continue toasting himself well into summer. "He totally ruined MY special day," said a disappointed St. Valentine. "I was trying to have a quiet get together, but my guests were repeatedly disturbed by Patrick's screaming and yelling next door. Plus, he is always blasting Van Morrison, U2 and The Pogues on his stereo."

The saints will all compile lists of the various ways St. Patrick's drinking has affected their lives. He will be confronted by them in a hotel conference room during a session led by Candy Finnegan from the A&E show Intervention.