our breathtaking newsletter
Weekly gloriousness sent to your inbox.
Wednesday, February 19th - 5:00 PM-9:00 PM

DERF Happy Hour
Keep checking back here to find out where the next DERF Happy Hour will be!
This article is missing the middle part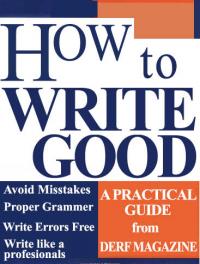 Introduction
Despite warnings from the editor and various members of the journalism industry, this article contains only two parts. Associated Press officials decided this article should only contain an introduction and a conclusion. For reasons of efficiency and cost reduction, the middle part of the article, traditionally referred to as the body, has never been created. Many journalism traditionalists believe without a body, the piece is not truly an article, however the publisher decided the middle part of this article would be redundant and wasteful.
Body
This part of the article is not included becasue it was deemed unnecessary by the publisher. If the body had been included, it may have contained some of the words currently residing in the latter part of the introduction in order to maintain the brevity of the introduction. But also considerably more detail would have been included in the body about the overall article topic.

Conclusion
The editorial staff responsible for publishing this article felt the point of the article is adequately communicated without the article body. This final part of the article would have followed the body of the article, however since the article body was deleted, this conclusion immediately follows the introduction.