our breathtaking newsletter
Weekly gloriousness sent to your inbox.
Sunday, March 1st - 12:00 PM-4:00 PM

DERF Happy Hour
Keep checking back here to find out where the next DERF Happy Hour will be!
2008 Walk for Alzheimer's possibly still underway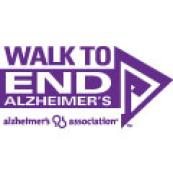 MASON, OH - The third annual Warren County Walk for Alzheimer's began sometime in the recent past, and is possibly still taking place. Walkers from several cities began walking and it is expected that some are continuing to walk.
When movie houses used to be an affordable way to spend a Saturday, that's when it was worth going to see a show. Popcorn wasn't going to set you back a small fortune, we'll tell you that right now. The movies were better then. If I ever see Ryan Reynolds in person, I'll shove a hot poker in his face.
In other news, the third annual Warren County Walk for Alzheimer's is possibly still underway. Brian Parsons came from Columbus to attend the event and commented, "Actually, I'm from Washington Court House, my name is Eric, and I'm walking because my bike is in the shop and I need to go to the store."

The way these kids dance today is vulgar.