our breathtaking newsletter
Weekly gloriousness sent to your inbox.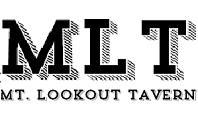 Tuesday, April 29th - 11:00 AM-11:00 PM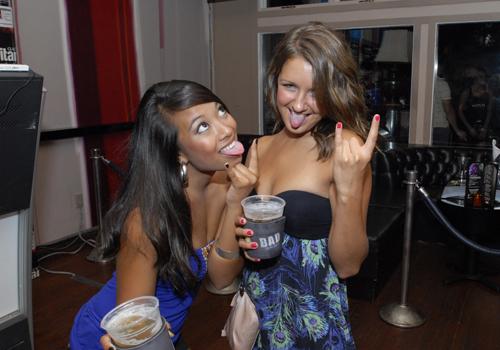 DERF Happy Hour
Friday, Apr 25 - 5:30PM-9:30PM
REPORT: Taste of Cincinnati hillbilly corn consumption scars area children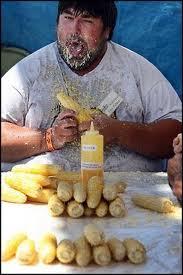 CINCINNATI, OH - Area psychologists are warning that a rash of severe emotional trauma has been reported among children who attended the Taste of Cincinnati. The children were subjected to potentially scarring images of hillbillies eating corn on the cob in the middle of the street.

"We urge parents to look for warning signs," said child psychologist Dr. Linda Schultz. "Excessive nightmares, changes in behavior, bed wetting, and, of course, an irrational aversion to corn."

Festival organizers have been warned in the past about the potential trauma caused by witnessing hillbilly corn eating. However, they took little action to prevent it. "We had a meeting with the corn on the cob vendors," said Taste board member Damian Treinan. "We told them to do their best to restrict or at least limit sales to people in Nascar hats, cutoff jeans, or bib overalls. But, in the end, there's not much you can do to keep hillbillies away from their corn. We heard that some of them were paying college kids to go and buy it for them."

Reports of the trauma surfaced just after the closing hours of The Taste of Cincinnati when five year old Jeremy Mathers began sobbing uncontrollably while riding home from the event. His parents Robert and Kathy report that Jeremy began screaming from the back seat, "That man with no shirt was mean to his corn!" Kathy recalls that Jeremy had been just a few feet away from a shirtless festival goer who was simultaneously eating three ears of corn despite having what appeared to be two teeth. "I hoped to get Jeremy away before he saw too much," said a devasted Kathy. "But before I could get him turned around the guy had half a cob in his mouth. His face was covered in butter and his chest hair was riddled with kernels. Jeez, I may need therapy myself."

Area hillbilly Robert Wayne Matthews is unapologetic for any trauma that may have occurred from children who watched him and his family eating. "Just a bunch a stuck up yuppies molly-coddling their kids if you ask me," said Robert. "I just plain ol' love watching my old lady eat corn. She works it fast too. Gets them cobs cleaned off and ready for the outhouse in like twenty seconds flat."

Other hillbillies agree with Robert Wayne's assessment. "Our money spends as good as anyone else's, and I ain't changing the way I eat corn for nobody," said Dry Ridge resident William Jo Watts. "First they wanna take our meth away from us, and now this."