our breathtaking newsletter
Weekly gloriousness sent to your inbox.
Sunday, March 1st - 12:00 PM-4:00 PM

DERF Happy Hour
Keep checking back here to find out where the next DERF Happy Hour will be!
OTR Violence: Hipsters get into hair-pulling fight over favorite craft beer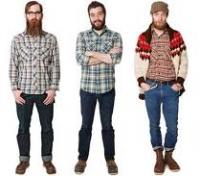 CINCINNATI, OH - In another story of senseless violence in Over the Rhine, the neighborhood has been rocked by an incident involving two hipsters getting into a hair pulling fight over the merits of their favorite specialty beer.
Josh Walker and Tristan "Specs" Middleton began with what seemed like a benign conversation about their favorite beers, but things soon became violent, spilling out into the street. Hair was pulled and thumbdrive storage devices were strewn along the sidewalk. Damage occurred when "Specs" eye-glasses were thrown to the ground, where they surely would have broken had they contained actual glass lenses.
"Luckily, there were some factors that kept things from getting too ugly," said District One Police Officer Ken Ventura. "Hipsters generally don't make the fiercest fighters. It's hard to throw too nasty of a punch when your fight stance is inhibited by skinny jeans. Plus, they are usually rather weak from practicing, or at least pretending to be vegetarians. Generally the hipster's biggest fighting vulnerability is a tightly wrapped summer scarf. I'm just glad we got them separated before someone lost an ear gauge."

Witnesses are still talking about seeing the violence unfold. "Josh was bragging about the Oskar Blues Oak Aged Old Chub that he drank in Austin," explained witness Julie Mason. "Then Specs started saying that nothing was better than Slaapmustke Triple Night Cap. Next thing we knew they each had a handful of the other's hair. I would be really traumatized, but fortunately I'm also a hipster, I'm really too disengaged to care."

No physical harm seems to have been inflicted. Tristan's ironic mohawk and Josh's non-ironic chinstrap beard appear to still be in place. "I'm feeling ok, even though in the scuffle I lost some code for a microbrew iPad app I am developing." said Josh. "I would tell you about a song that this whole thing reminds me of, but I'm sure you've never heard of the band."

Tristan says that he hopes to make amends with Josh at some point, as they tend to be found at many of the same hipster spots around town. "Maybe next time I see him," Tristan explains. "I'll buy him a PBR. I'm not really sure if I would be doing it with irony or not. I just know it would be cheaper than buying him a really good hoppy microbrew that he'll never truly appreciate. If I don't see him I'll send him a gift copy of the Droid app I developed for rating organic soap stores."
Related Stories